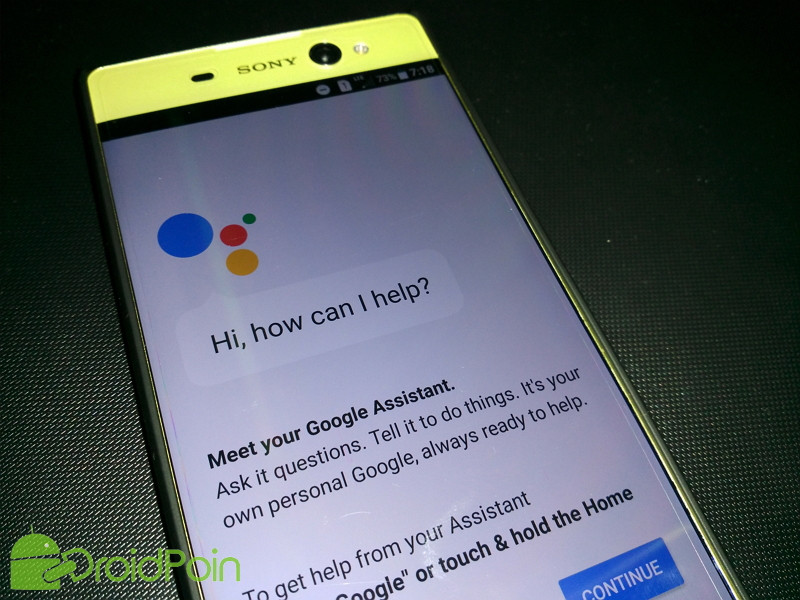 Beberapa waktu lalu, DroidPoin sudah memberikan tutorial mengenai bagaimana caranya mendapatkan Google Assistant di perangkat Android selain Google Pixel. (Baca: Cara Mudah Mendapatkan Google Assistant di Semua Ponsel Android)
Nah, kali ini DroidPoin akan coba memberikan detail berbagai hal yang bisa Google Assistant lakukan, berikut adalah daftarnya:
Informasi Lokal
Cuaca: What's the weather today?
Makanan: Find pizza restaurants nearby.
Jam Buka: Is Walgreens still open?
Navigasi: Navigate home.
Komunikasi
Panggilan: Call Mom. Call Bob on speaker phone. Make a video call.
SMS: Text Mike "See you at 5."
Email: Send an email.
WhatsApp: Send a WhatsApp message to Sam.
Jadwal Harian
Alarms: Wake me up at 7 a.m.
Lalu Lintas: How's the traffic to work?
Reminders: Remind me to do laundry when I get home. Remind me to call Mom every Sunday.
Penerbangan: Is United flight 1463 on time?
Foto & Media
Foto: Show my pictures of the beach.
Musik: Play some Jazz music. Next song.
YouTube: Watch a cute puppy video on YouTube.
Tanya Google
Game update: Who won the Warriors game?
Perhitungan: What's 20% of 80?
Kamus: What does "gregarious" mean?
Terjemahan: How do I say "Nice to meet you" in French?
Pencarian: Search for summer vacation ideas.
Pencarian Gambar: Find pictures of kittens.
Web answer: How do you remove wine stains from a rug?
Seputar Ponsel Kamu
Change settings: Turn on WiFi. Increase the volume. Decrease the brightness.
Control your phone: Turn on the flashlight.
Find things in your apps: Search for tablets on Amazon. Search for Kanye West on Twitter.
Have fun
Mengenal Google Assistant: Do you dream? What's your favorite color?
Game: Let's play a game. Give me a trivia question.
Entertainment: Tell me a joke. Tell me something interesting.
Untuk lebih detail mengenai hal ini, kamu bisa cek langsung pada Google Assistant dengan ucapakan "What can you do?" dan Google Assistant akan memberikan semua daftar hal yang bisa dia lakukan.